First of all I dissected the current tutorial of Clash of Clans.
Then I took a deep reflection on that tutorial.
Then I sketched the new Villager: Brita.
Today I used the forest paths method by Alexander Swords to sketch out a new narrative arc for a possible new tutorial. You can find here an introduction to the method.
So that I reflected on what the Player is doing and what the new villager, Brita, should do during the tutorial. My high concept formula is this:

As we said, Brita is a trader and a jewelry maker. She will onboard, teach and reward players. She will manage Gems, Gold and also the five magicians. Her main obstacles are the Goblins who want her gold. Her gold is important to her life, so that she will be pretty distrustful toward the Player at tutorial start.
Then I passed to sketch the narrative forest for Brita, based on that: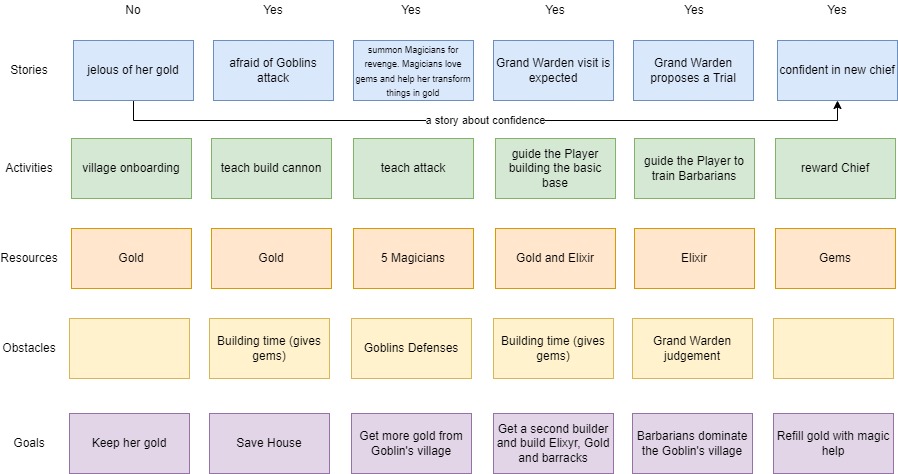 I love this method because it directly puts in relationship the story with all activities, resources, obstacles and goals.
The new tutorial story will be a story about trust and confidence. You, the Player, are the new Chief of the village. First thing you will do will be to collect gold! Brita will not like, it's HER gold. During the story, you will successfully defend the village from the Goblin attack and also demostrate her you can lead your troops.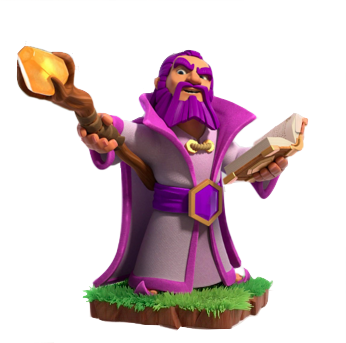 The Grand Warden represents the Mages and this collective is very important to Brita. In fact, a new detail on the lore will be that Mages are capable of transforming everything in gold. And, as we said, gold is very important for Brita.
The Player will successfully past a trial given from the Grand Warden itself, and Brita will finally have confidence in the new Chief of the village.
Now we have a concept for our new tutorial, next step is to define it!