I finished reading the book "The Secret Science of Games" written by John Hopson. There are very few books written by people with extensive experience and for me, they are a real treasure. The book focuses on Games Research, a discipline that deals with connecting game designers with players.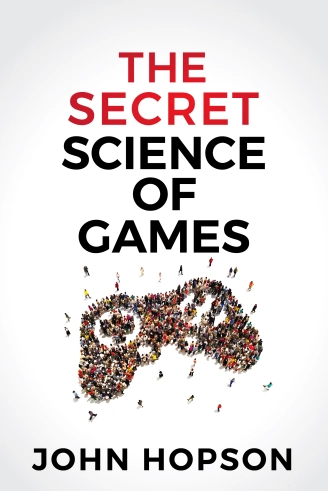 What I liked
John has worked on hugely successful titles such as Destiny, Halo, Fable, etc. You can feel his experience in his thought which have a clear point of view. Reading the book you understand the importance of seeing real people play your games.
Particularly interesting reflections on the importance of being quick and frugal at times to be effective. It is not always necessary to wait for a complete report. Game research is perceived as something slow and precise, but John points out that it is not science. That game design still has a creative and artistic side that depends on personal sensibilities that go beyond numbers and hypotheses.
The length of the chapters is perfect. With a coffee, you can read yourself a complete chapter. This means that in breaks from work, I read everything. The length of the book, at around 200 pages, also makes it a booklet that you want to have on your desk.
Finally, the final section on case studies is very passionate and candid. We realize the challenges of our profession and how we must never underestimate that silent part of our players. Very often we refer to online reviews and opinions, but those who communicate there are usually a specific type of player who does not represent the entire community. All are very well specified in the book.
What I've missed
I am quite a visual person. People in such a demanding profession as John usually don't have all the time in the world to write a book. The result is that the book is made up of many words and no images. I missed images and diagrams in certain passages, to better understand the decisions made following discoveries in the laboratory. I would have also liked to see organizational charts to understand how to structure a team.
Another thing I would have liked to see is tips on how to do game research when you're not Bungie or Microsoft. When you're part of a small, independent team. When you are trying to create something well done to attract investors. I'm sure game research can be done at that stage, and you must. Game research and quality assurance are very often sacrificed, and this affects the final quality of the product.
Three quotes that I loved
"Games research lives somewhere in between scientific rigor and creative disorder"

pag. 37
"If I can't find a quote or a snippet of video to support a statistic, I'm probably looking at the wrong statistic."

pag- 104
"A good tutorial or hint system is one that guides the player as completely as they need, while offering them the opportunity to turn away from the path"

pag- 187