I'm just a regular-everyday-game-designer. The best game design book is The Art of Game Design.
I always use its deck of lenses. In my case:
I used them the first years of my path trying to convince people more expert than me (with scarce results)
I abandoned them to focus on data-driven approaches. I was readapting industry trends and practices to the games where I was working on. That is what a mid-game designer does in free-to-play.
Now with the experience, I am integrating those into my workflow again! Thesis, antithesis, and now synthesis.
Take a look at this one.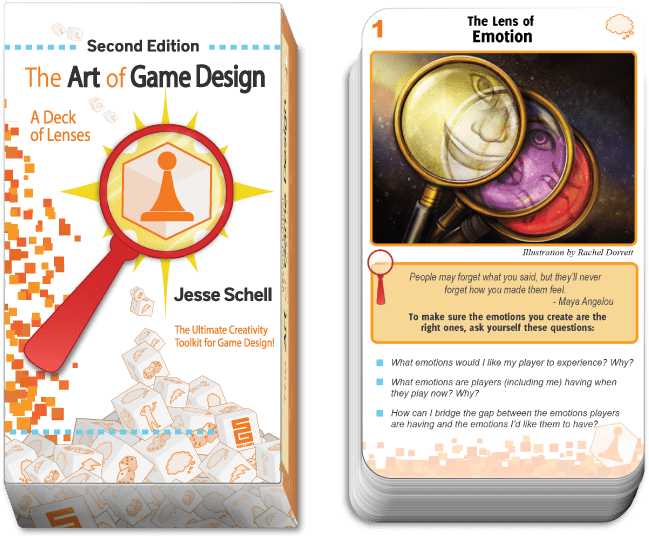 How can we use this in the data hegemony we have today?
You want to make a new game and need to run a couple of CPI tests, IPM, or whatever. You want to find the right experience to design.
What emotions do you want to show in your creatives? why?

KPI: Number of impressions

What emotions are Players (including me) having when they decide to click? Why?

KPI: click-through rate (CTR)

How can I bridge the gap between the emotions players are expecting and the emotion I'd like them to have in the game?

KPI: Installs per mile (IPM)