One of the first book I have read to learn game design is one of the best books ever made: The Art of Game Design, by Jesse Schell. I find it the perfect balance between inspirational and practical book. That is why I always suggest start from this book, and some other one.
In one of the first chapters there is a tetrad that the author shows to explain the four main pillars of any game (not just video game):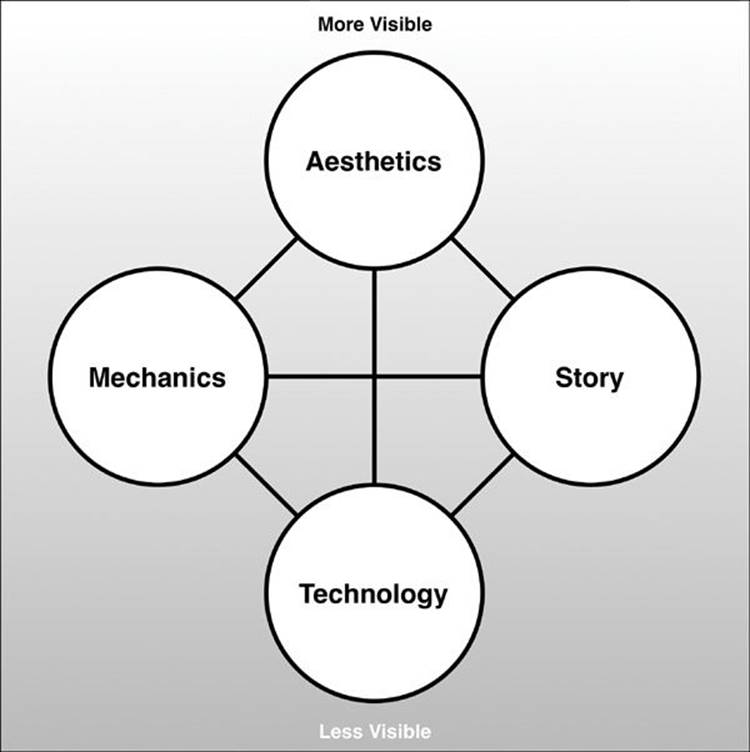 I still use this tetrad combining it with the classic application of the Pareto's principle: a new game should be 80% some existing game plus 20% novelty.
Where do I search for the novelty?
I always start from the experience and the feelings we want to give to the Players. Once is decided, generally it is easy to spot the best pillar to innovate on.
Maybe we just want to bring a specific game genre to a new platform. Let's focus on technology. King is making billions just on this simple concept. They were the first in bringing the match-3 experience to mobile phones with a shared progression with Facebook. Technology was their strength.
Often, we just want to focus on a specific mechanic to bring the same story to the same audience. That are what indie developers do many times, for instance with the game Baba is You.
Maybe we want to create the next roleplaying game? It's not necessary to invent new mechanics and combat systems, those can just be improved on existent titles. We may want instead find a great story to tell. It is what Horizon: Zero Dawn brought to the industry.
A game can be very successful also if we just amaze the Players with beautiful visuals and sound FXs. Look at GRIS and the beauty of its art and music, for instance.